Cardinia Mens Shed
Providing Special Interest, Social and Wellbeing Opportunities for Men throughout Cardinia Shire
Make new friends, find new opportunities and learn new skills. Cardinia Mens Shed was established to provide an opportunity for men throughout Cardinia Shire to come together to meet new friends, share information and undertake projects together.
Activities available include:
Beginners art class
Basic woodworking and carpentry
Gardening in the community
Social group
For more information visit Cardinia Mens Shed website
email info@cardiniamensshed.org.au or call 0491 912 505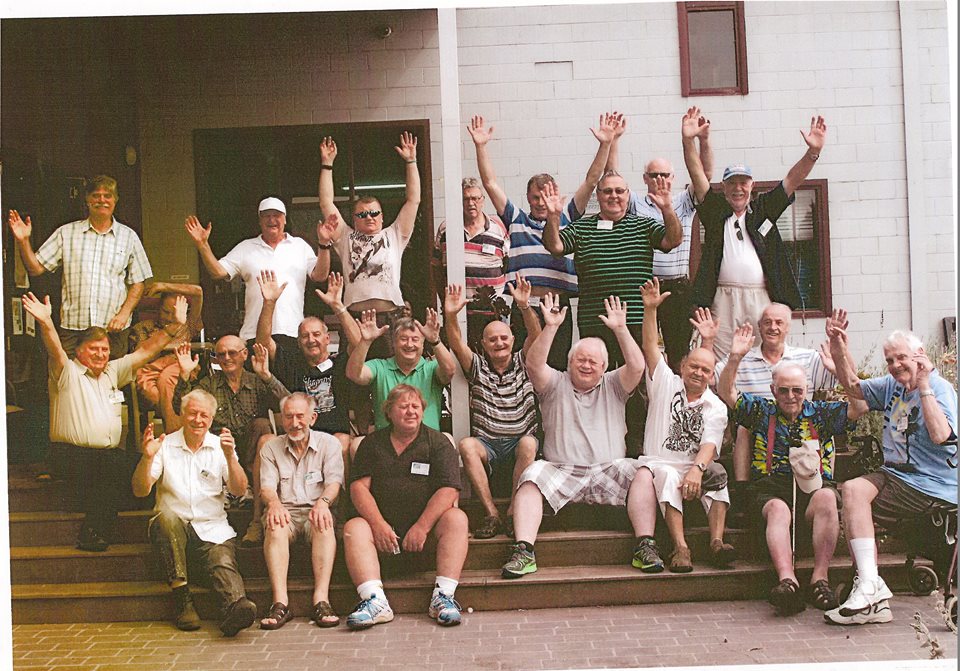 ---
Women's Friendship Cafe Pakenham
WFC provides a safe welcoming environment where all women can relax, make friends and contacts, share experiences, learn new ideas and skills, and find pathways to connect to services and opportunities.
Social setting with a ready welcome.
Each Thursday, during school terms, 9am-12noon.
English conversation (but no strict language rules).
Craft, information sessions, activities, excursions, shared food, connection to local events and services in Cardinia and Melbourne.
Referral for early intervention, assistance and opportunities.
Support and mentoring.
WFC aims to foster connectedness and inclusion in the Pakenham neighbourhood.
WFC aims to build confidence in women so they can strengthen their families and take up new challenges.
---
Pakenham Community Garden
The Pakenham Community Garden is a public food and demonstration garden run by volunteers.
The garden has been established for over 8 years, covering approximately 350 square meters and grows nearly 100 different varieties of edible plants, including salad greens, vegetables, herbs, fruit, companion, butterfly and insect attracting plants.
The Garden is open to the public 24 hours a day, 7 days a week, and offers local residents a safe and fun place of learning and a place for reflection which brings together people of all ages and backgrounds to build strong community networks across the neighbourhoods of Pakenham.
As of November 2018, the gardening group has been working hard to re-envision and re-vamp the garden into a space which will focus on Education, Inclusion and Sustainability.
Among the many features that the new garden will offer, there will be a Compost Hub, a Sensory Play garden with a shade structure for children and families, a World Food Garden as well as garden beds and group seating suitable for wheelchair users.
How to get involved
There are many ways you can help the Community Garden thrive:
Volunteer at the gardening sessions which take place every Monday from 9am-12pm;
If your address postcode is 3810, you can sign up here to become a member of the Community Compost Hub, which is located at the Community Garden;
Please 'Like' our FaceBook page to stay up-to-date with the events and workshops we organise on a regular basis.
We also very much appreciate any kind of financial support.
The Community Garden acknowledges the financial support for the Wicking Beds from the Pakenham Racing Club.
100% of each donation goes into purchasing things like seeds, seedlings, root-stocks, garden bed materials and essential tools.

Contact the Garden Coordinator for more information
Email: communitygarden@livinglearning.org.au
Ph:(03) 5941 2389
Follow us on FaceBook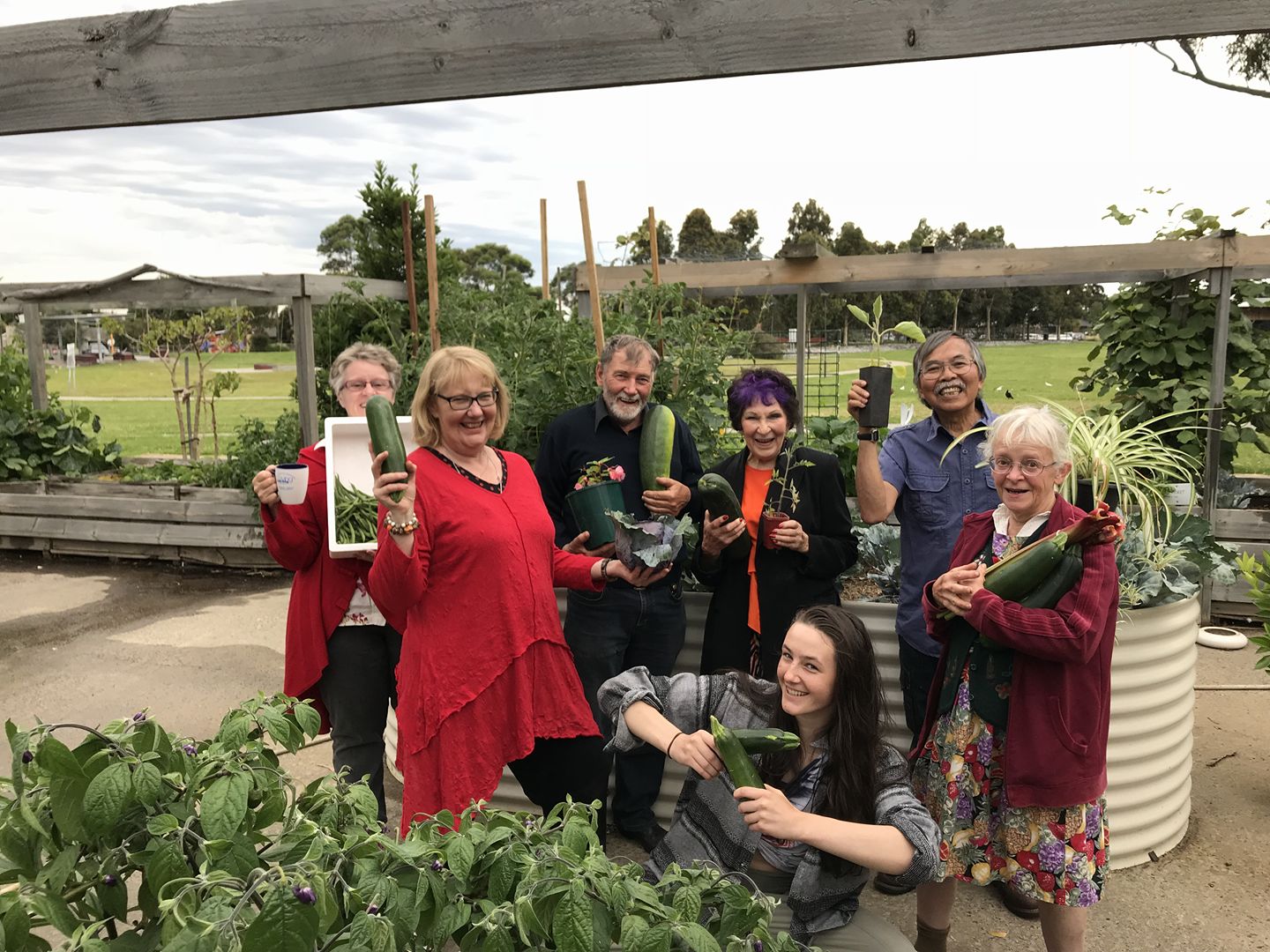 ---
Pakenham Community Compost Hub
Community Composting
Pakenham has a Compost Hub situated at the Community Garden next to Living Learning Inc at 6b Henry St. Pakenham
The Pakenham Compost Hub is a place where local residents can drop-off their weekly kitchen scraps by signing up as members.
The collected food scraps will be weighed by volunteers of the Community Garden then transformed into a dark, fertile and nutrient-rich soil by using our special in-house integrated composting system.
SIGN UP HERE to become a member today to start diverting your food scraps tomorrow!

Cost?
It's free to become a member of the program. and you even get a free bag of garden-ready compost each year. This is a gift from the Compost Hub to say thanks for helping us reduce the amount of food waste that goes into landfill from the Pakenham area.
To be a member of this Compost Hub you only need to be a resident of Pakenham.

If you live outside of Pakenham, inquire anyway so we can see if there is another compost hub that's closer to your house.

What happens to the finished compost?
The compost will be primarily used to improve the soil in the Pakenham Community Garden, but will also be made available to other community-greening initiatives in the area.
Compost Hub members will receive a bag of finished compost for their own gardens once a year,
Why Community Composting?
We all want to help the environment, and composting is a great way to prevent organic waste from ending up in landfill. This reduces harmful methane emissions while addressing climate change pollution. Did you know that in Cardinia Shire, 34% of what the population throws in the bin is food scraps?!
How can I get involved?
Register here
Hurry – there are only 100 places available at the Pakenham Compost Hub at this time
given the space limitations at the site.

We can provide you with all of the important information about using the Hub
(eg, where to bring your scraps, and what can and can't be composted)

Questions?
If you would like to learn more about the Compost Hub, or if you would like to receive notifications of upcoming workshops or events, please send the Garden Co-ordinator an email to communitygarden@livinglearning.org.au